Use the following business and marketing calculators to quickly and easily evaluate different aspects of your business.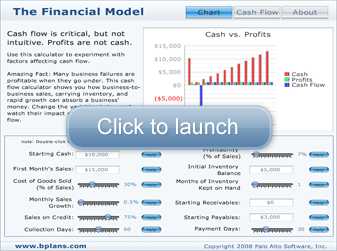 Cash Flow Calculator
This cash flow calculator shows you how business-to-business sales, carrying inventory, and rapid growth can absorb a business' money.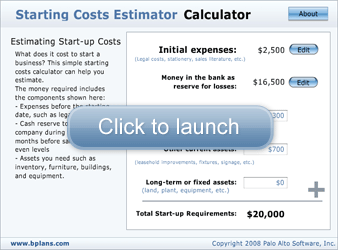 Starting Costs Calculator
Calculate the start-up costs of your new business before you get going. This calculator helps you evaluate how much capital you'll need to start your business.
Health Insurance Tax Credit Eligibility Estimator
Learn more about how the health reform law and the future launch of health insurance Exchanges may affect you by entering your information into the health insurance tax
credit eligibility estimator.